As the world becomes increasingly aware of the dangers posed by climate change, more and more people are looking for ways to help fight it.
But with so many charities out there, it can be hard to know where to start.
That's why we've put together this list of some of the leading climate change charities in the world. We hope it will help you find the right organization to support your fight against global warming.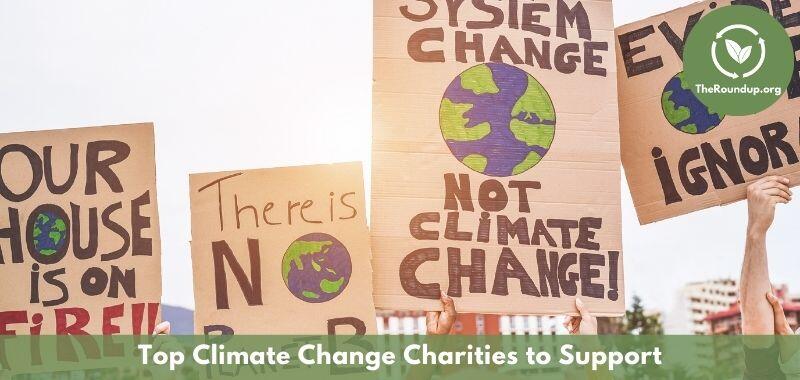 Carbon180
Mission: To champion carbon removal solutions through science and innovation.
Carbon180 is a climate policy charity that was founded in 2015 with a mission to fight climate change. From their base in Washington DC, they work to reduce greenhouse gas emissions and promote climate solutions.
Some of the programs that they offer include carbon capture and storage, energy efficiency, and renewable energy.
Donate: click here
Clean Air Task Force
Mission: Decarbonize the global energy system to address climate change.
The Clean Air Task Force (CATF) is a non-profit organization that was founded in 1995. The mission of the CATF is to reduce air pollution and its harmful effects on human health and the environment.
The Clean Air Task Force does this by working with government agencies, businesses, and communities to develop and implement strategies to reduce air pollution, greenhouse gases, and carbon emissions. This includes working with communities to develop and implement energy-efficient solutions, reduce the emission of pollutants from coal-fired power plants and mobile sources, and clean up contaminated sites.
One project that the Clean Air Task Force has been involved in is the Energy Star Homes program. This program works with building contractors and homeowners to help them choose one of seven different green building packages that can help reduce energy consumption. The Energy Star Homes program has been able to help reduce energy consumption by an average of 30% and has helped hundreds of homeowners save money on their utility bills each year.
Donate: click here
Clean Energy Innovation Program
Mission: To accelerate the transition of domestic and global energy systems to low-carbon resources.
The Clean Energy Innovation Program is an ITIF initiative that focuses on developing clean energy technologies that lower carbon emissions. The program is administered by the Department of Energy and provides grants and funding to support research and development efforts.
Today the Clean Energy Innovation Program focuses on three main areas: improving U.S. energy delivery and management; manufacturing low-carbon energy technologies; and, advancing basic science and early-stage research for clean energy technologies. Projects can be proposed by private companies as well as federal agencies such as national laboratories.
Donate: click here
Climate Emergency Fund
Mission: To support the activists who are transforming climate politics.
The Climate Emergency Fund is a UK-based charity that helps communities affected by climate change and global warming.
They provide emergency relief, as well as long-term support to help people adapt to the changing environment. They provide a message board where local people can discuss how to adapt, as well as a list of resources and services available in the area.
Donate: click here
Coalition for Rainforest Nations
Mission: To protect rainforest biodiversity and secure sustainable development for forest-dependent people.
The Coalition for Rainforest Nations (CfRN) is a global alliance of rainforest nations working together to promote aggressive action on climate change and to secure sustainable development for their countries. CfRN was founded in 2006 by the governments of Costa Rica, Gabon, and Papua New Guinea. The coalition has grown to include more than 50 countries, making it the largest alliance of rainforest nations in the world.
About two-thirds of the world's rainforests are located in CfRN member states. The alliance believes that these forests offer a number of opportunities for economic growth, poverty alleviation, and climate change mitigation. However, rainforest nations may not be aware of these opportunities or understand how to exploit them.
Therefore, the CfRN works to promote the sustainable management of forests and natural resources in its member countries.
Donate: click here
Cool Earth
Mission: To back people, to protect the rainforest, and fight the climate crisis.
Cool Earth is a charity that partners with local communities to protect the endangered rainforest. They work to prevent deforestation, which is a leading cause of climate change. Cool Earth has prevented the destruction of 1.5 million acres of rainforest and helped over 6,000 people in the process.
Cool Earth is unique in that they do not seek to prevent deforestation for the sake of preventing deforestation. Rather, they focus on the root issue which is poverty. By teaching communities new skills and providing alternative incomes through sustainable projects Cool Earth provides a way out of poverty while protecting the environment at the same time.
Donate: click here
Earth Island Institute
Mission: To provide support to environmental action projects and to the next generation of environmental leaders in order to achieve solutions to the crises threatening the survival of life on Earth.
Earth Island Institute is a global environmental NGO based in San Francisco, California. It was founded in 1982 by David Brower, the first executive director of the Sierra Club.
The Earth Island Institute works to protect marine life, combat climate change, promote sustainable food systems, and uphold human rights.
Donate: click here
EarthJustice
Mission: To wield the power of law and the strength of partnership to protect people's health, to preserve magnificent places and wildlife, to advance clean energy, and to combat climate change.
EarthJustice is a leading environmental law organization working to defend the environment so people have clean air to breathe, clean water to drink, healthy food to eat, and a safe place to live, play and grow.
They strive for a world where businesses respect the environment as they carry out their legal obligations of doing no harm and serving the public interest.
EarthJustice also works to foster sustainable energy solutions and supports communities fighting fossil fuel projects. They believe that everyone should have safe water to drink, clean air to breathe, and productive farmlands for growing food while safeguarding animal and plant species.
Donate: click here
Environmental Defense Fund
Mission: To preserve the natural systems on which all life depends.
The Environmental Defense Fund is a nonprofit environmental advocacy group in the United States.
The charity was founded in 1967 by a group of scientists who were concerned about the effects of pesticides on the environment. The Environmental Defense Fund now has a staff of over 700 people and an annual budget of over $100 million.
The organization has two main areas of focus: fighting climate change and pollution. EDF has been a major player in the fight against climate change and is involved with many international, national, state and local initiatives.
Donate: click here
Evergreen Collaborative
Mission: An all-out national mobilization to defeat the climate crisis.
The Evergreen Collaborative is a non-profit organization that works to preserve the environment. It was founded in 1990 and is headquartered in Boston, Massachusetts. The Evergreen Collaborative has a number of programs, including the Climate Action Network, the Environmental Justice Program, and the Green Schools Initiative.
Donate: click here
Friends of the Earth
Mission: Build social and environmental justice by protecting the environment, helping communities fight for their rights, empowering people to realize their voices, and encouraging society to conserve natural resources for future generations.
Friends of the Earth (FOE) is an international environmental organization that aims to protect the environment and promote sustainable development. The organization was founded in the United States in 1971 and has since expanded to over seventy countries.
FOE campaigns on a wide range of environmental issues, with a particular focus on climate change, pollution, nuclear power, and deforestation. FOE is a non-governmental organization (NGO) and has no political affiliation.
Although it was founded in the United States, FOE is now a global organization with an international presence.
Donate: click here
Greenpeace
Mission: uses non-violent creative action to pave the way towards a greener, more peaceful world.
Greenpeace is an international non-governmental organization that aims to promote peace, sustainability, and human rights. The organization envisions a world free of all forms of discrimination where people are able to live in harmony with nature.
Over the years, Greenpeace has become well known for its direct actions to prevent the environmental degradation caused by wasteful energy production and distribution. Greenpeace was founded in Vancouver, Canada in 1971 by anti-nuclear activists from the Sierra Club as well as students from several universities in British Columbia concerned about nuclear testing.
Greenpeace has grown into a large global organization with offices in over 40 countries and an annual budget of €300 million.
Donate: click here
Natural Resources Defense Council
Mission: To safeguard the earth - its people, its plants and animals, and the natural systems on which all life depends.
The Natural Resources Defense Council (NRDC) is an international nonprofit environmental organization with more than 1.3 million members and online activists.
The group is known for its work on global warming and climate change, including the report "Hot: Living Through the Next Fifty Years on Earth" (2012).
In 2010, NRDC launched a campaign against coal-fired power plants in the United States with a national advertising effort highlighting the emissions of greenhouse gases and local pollution from power plants.
Donate: click here
Practical Action
Mission: A world that works better for everyone.
Practical Action is a charity that helps people in the developing world to use technology to overcome poverty. They work in areas such as energy, water, and transport, and have helped millions of people to improve their lives. They are now working to combat climate change.
Donate: click here
Rainforest Foundation US
Mission: Dedicated to protecting nature and human rights.
The Rainforest Foundation US is a leading charity fighting climate change. It was founded in 1989 and is based in New York City.
To date, the Rainforest Foundation US has worked in more than 20 countries to protect millions of acres of rainforest. It also supports sustainable livelihoods for forest communities and advocates for the rights of indigenous people.
Donate: click here
The Solutions Project
Mission: To support climate changemakers, innovators, and solutionaires at the grassroots.
The Solutions Project is an organization committed to solving the climate crisis by getting 100% of our energy from renewable sources, such as wind and solar power.
The Solutions Project has developed a roadmap for how we can transition to 100% clean, renewable energy in just 35 years. They have also created innovative tools that help communities reduce their carbon footprint while saving money on their monthly utility bills.
Donate: click here
TerraPraxis
Mission: Accelerating action for climate and prosperity, by enabling high-impact rapid transitions for the toughest parts of the decarbonization challenge.
TerraPraxis is a group that helps to find strategies to reduce climate change. They focus on helping transitions happen quickly and smoothly so it's easier for everyone.
One of the ways they do this is by figuring out what needs to happen in order for things like coal plants to convert to using different fuels, such as advanced nuclear power. They also work with industry leaders and governments to get them excited about change and motivated to take action.
Donate: click here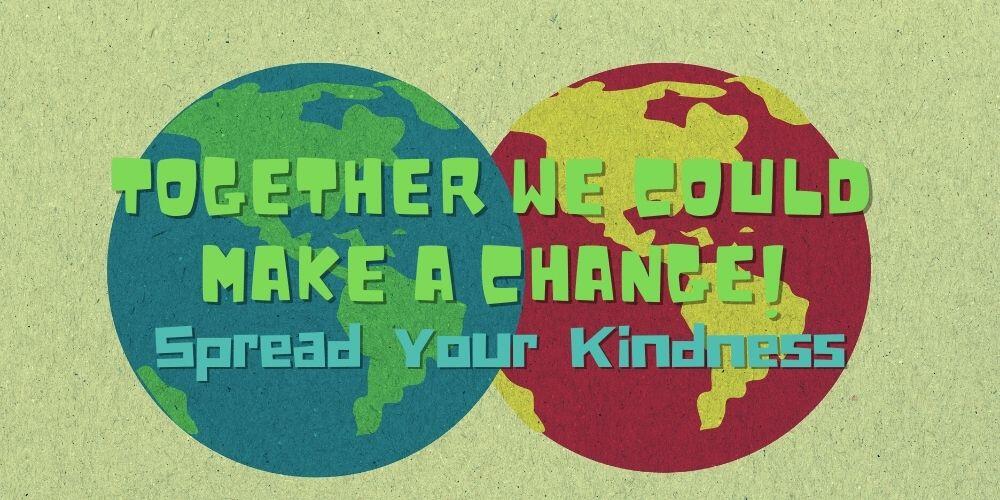 How to Choose a Climate Change Charity to Support
There are many excellent organizations fighting for environmental justice, but not all of them have the same long-term impact or efficiencies. Some focus on research and awareness while others contribute directly to their cause.
Choosing which climate change charity to support is up to the individual giver. All of the climate change charities listed above are legitimate, well-established organizations that do vital work in fighting global warming.
There are so many important aspects of the climate fight. From energy innovation to carbon capture, from researching clean energy solutions to tackling energy poverty. These are all pressing environmental problems that are vital in addressing climate change.
But ultimately, you need to choose a charity that is best aligned with your own priorities and beliefs.
I've given a brief overview of each charity's mission, core values, and past achievements to help you decide which one (or more) you would like to support.
How To Donate
Once you have decided on a climate change charity to support, you can make a donation online.
Charities are happy to accept one-off donations, or you can make a regular monthly contribution if you prefer. No sum is too big or too small, so simply donate whatever amount you are comfortable with.
Every little will help.
All charities accept a range of payment methods. Simply visit their website for more details, and you will see a Donate button prominently located which will give you more details.
How Else Can I Help?
There is plenty that we can do as individuals to reduce our carbon footprint. The fight against climate change starts at home. So the first step is to ensure you are doing everything practical to live a greener lifestyle.
Follow these energy-saving tips to reduce your carbon footprint. Try to buy eco-friendly products whenever possible.
This also sets a good example to friends and family, who in turn can encourage their own friends to do the same.
If you want to take things a step further, then many of the charities listed are looking for new volunteers and climate activists. Again, take a look at the website of your favorite organization and see how you can volunteer in your local area.
The Final Word
The fight against climate change can feel like an overwhelming task, but by supporting one of the many excellent charities working to address this issue, we can each make a difference.
There are many ways to get involved and donate, so find the charity that best aligns with your priorities and start making a difference today.